Question:
When it shows this type of Error "Error: Certification chain invalid. Trust Chain missing. You should import the intermediate and root certificates."

Solution:
The user is advised to download Root Chain of Digital Signature from of our website. After downloading the root chain install them into the computer by double clicking on them.
Note:- In download section at our website, we have given only Root Chain of E-mudhra. If the user using Digital Signature Certificate (DSC) of any other company, She/he is advised to download the Root Chain of that company.
Note:- How to Check Issuance company (Certified Authority) of DSC?
Step 1: Go to Tools >> Internet Options >> Content and Click on Certificate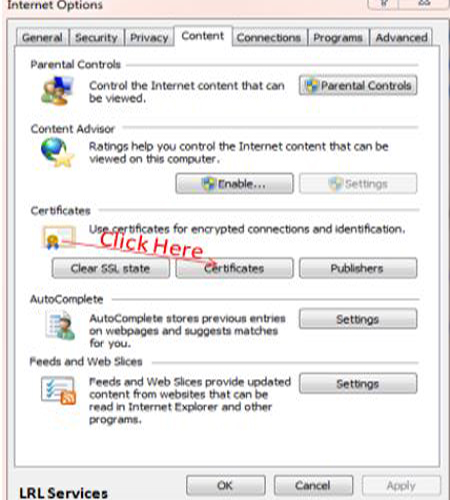 Step 2: You Can Check the Issuance Company (Certified Authority) of DSC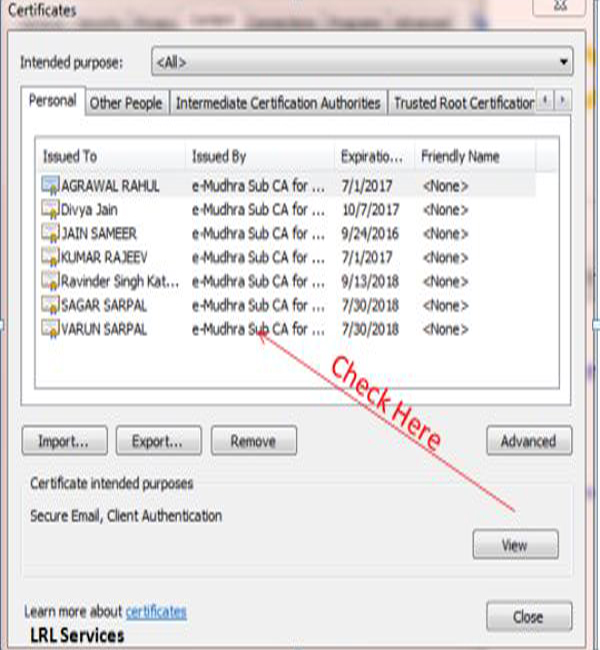 Buy DSC from LRL Services
Class 3 DSC

for EPFO, Income Tax, MCA, GEM portal, GST, Tax Audit
Buy At Very Discounted price
Pre-Post Sale Services Available
Get DSC anywhere, Home Delivery Available.