Question:
When User using Digial Signature Certificate on Employees Provident Fund (EPF) website and error displayed " Error: Name Provided in the form does not match wih the Digital Signature Certificate. Retry"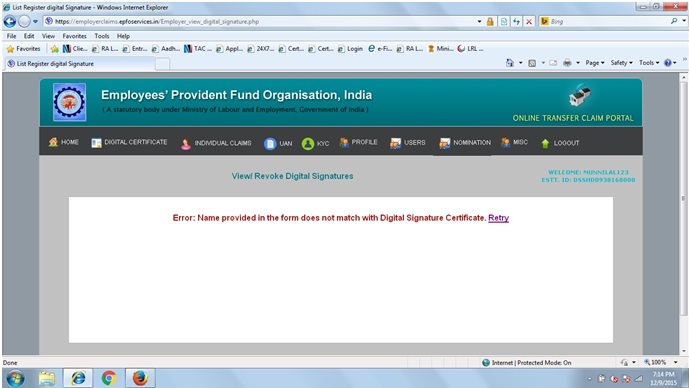 Solution:
User are advised to type the name of the applicant as mentioned in DSC.
you can also refer
Buy DSC from LRL Services
DSC Class 3 Combo for Tender Filing
Buy At Very Discounted price
Pre-Post Sale Services Available
Get DSC anywhere, Home Delivery Available.