Problem:1
When user trying to digitally sign the DVAT Return on DVAT Site and Error shows "Popup blocking from opening report. Please unblock Popup for this site"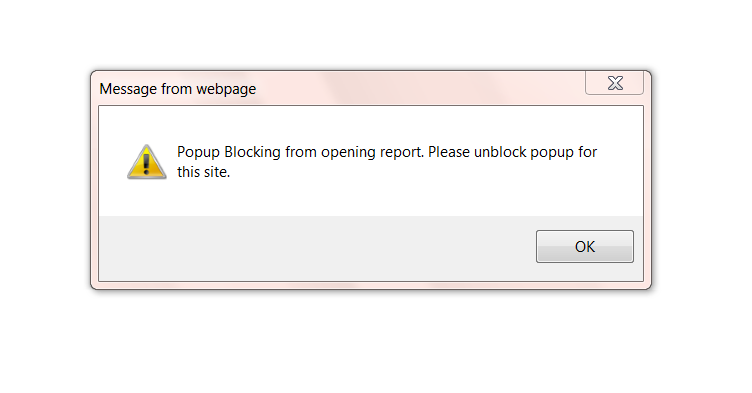 Solution:
Step 1: A Popup will be displayed on the top of the browser. User are advised to right click on the popup and click on the option to allow Popup for this site.
&
User are advised to uninstall all the tools bar of the Browser like Internet Explorer Google tool bar from the system.
Step 2: After uninstalling the tool bar, Restart the computer and use the DSC.