Problem:
When it shows an error namely "Please upload valid PAN Hash Digital Signature Certificate" as shown in the folllowing image:
Possible Solutions :
Check the hash value of PAN from given link:
Steps to check the hash value of PAN:
Enter your PAN No. click on "Search". Hash Value of your PAN will appear on the screen.

Apply New PAN or Correct the PAN at LRL Services



Buy DSC From LRL Services
GET DSC for PF, Income Tax, MCA, GEM portal, GST, Tax Audit @ Rs.800/- two year validity.
DSC for Tender Filing @

Rs.2000/-

two year validity.
Get DSC anywhere, Home Delivery Available.
Steps to check Hash value of DSC:
Step 1: On the Internet Explorer Browser, click on tools option >> Internet Option.
Step 2: Click on "Content" , then click on "Certficates"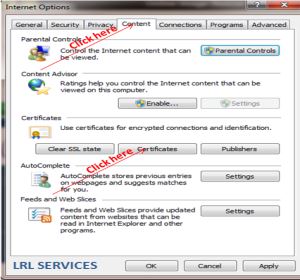 Step 3: Select your Certificate, then click on "View"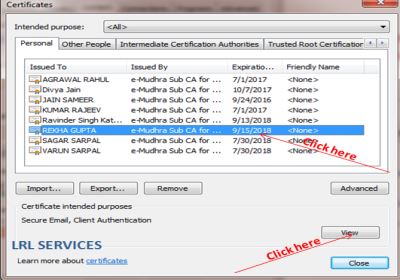 Step 4: Click on "Details" Select your DSC, Hash value of your DSC will appear. This Hash value should be same with the Hash value of your PAN.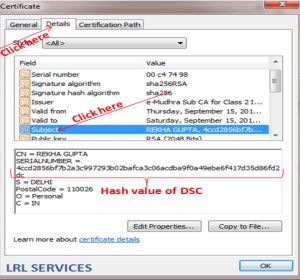 If Value does not match, Contact to your DSC Provider.
If Value match, you have not updated the profile of the principal in Income tax login.
In this case you can refer detail solution
How to register DSC on new income tax portal
Upload TDS/TCS Return at LRL Services