Question:
When you click on "Select Certificate" and DSC is not selected while using it on the PF Site, or 'Select Certificate' button not working on PF website or Unable to Register/Select Digital Signature Certificate(DSC) on PF website or "DSC not working on PF Site" or "EPF DSC JAVA error" or "How to upload DSC on EPF" or "How to upload digital signature in EPFO"?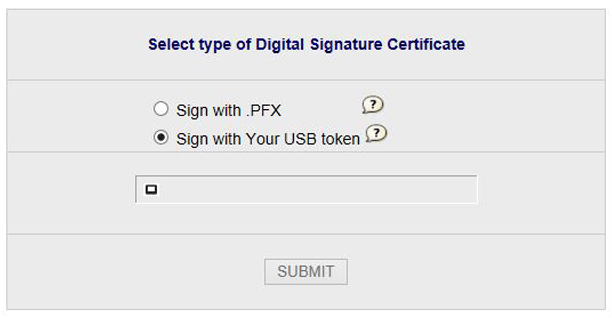 Solution:
Step 1: In this case, uninstall all the version of Java and install the applicable version of JAVA compatible with concerned website or you can visit section at our website for applicable JAVA Version.
Further, add domain of website on which Digital Signature is used in the exception list of site in Security Section of Java as shown in the following image or vedio..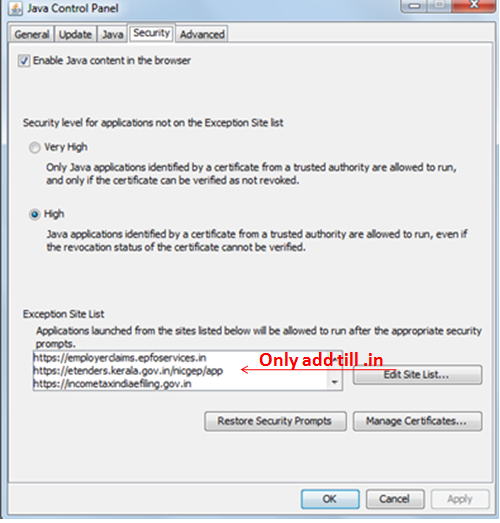 Notes.
1) User are advised not to type the domain, do copy and paste the domain till .in as shown in the vedio or shown above.
2) Run the java, when JAVA Window open.


Buy DSC From us
GET Class 3 DSC for EPFO, Income Tax, MCA, GEM portal, GST, Tax Audit @ Rs.999/- two year validity & @ Rs. 1499/- three year validity DSC .
DSC Class 3 Combo for Tender Filing @

Rs.2499/-

two year validity and @

Rs.3499/-

three year validity.
Get Rs.200/- discount, If you have old token.
Pre-Post Sale Services Available
Get DSC anywhere, Home Delivery Available.

Step 2:
Enable all the options of
Active-X Controls and plug-ins
(User should firstly open PF Site, then perform following steps)
Internet Explorer >> Tools >> Internet Options >> Security
Click on "Trusted Sites"
?
Click on "Sites"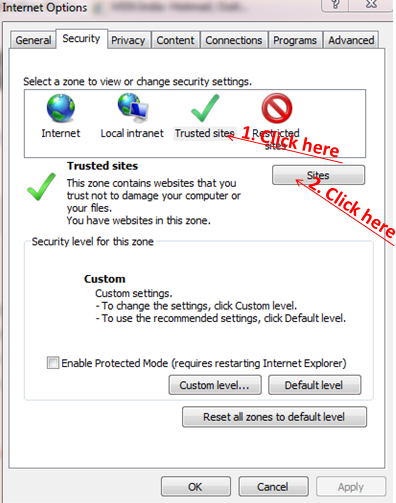 Uncheck the "Require server verification (https:) for all sites on this zone"
?
Click on "Add" button
?
Click on "Close" button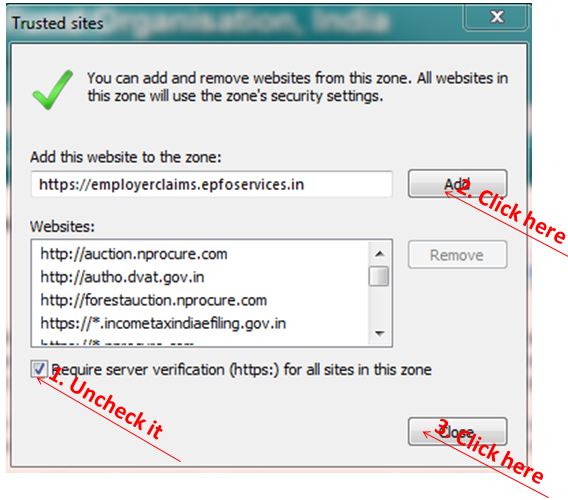 check the "Enable protected mode (requires restarting Internet Explorer)"
?
Click on "Custom level" button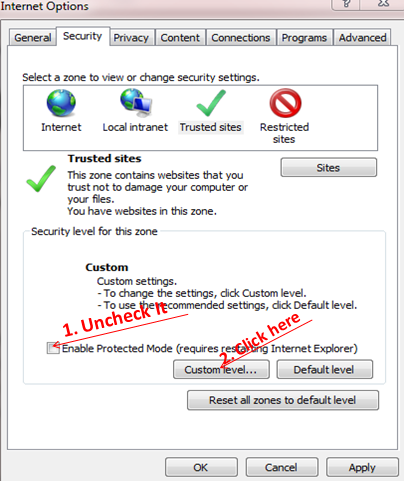 Enable all option under "ActiveX controls and Plug-ins" heading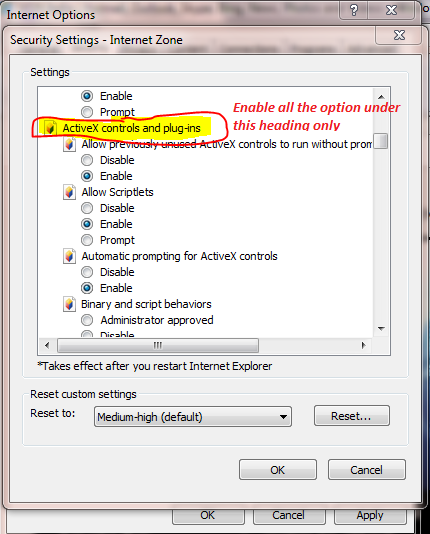 Step 3: Restart you Computer.




Digital Signature Certificate(DSC) Ready Reckoner
The User who is facing any DSC error or have any question regarding DSC,
Now, You can
free access

to DSC Ready Reckoner.